Passion for your success
LearnVision – your international consulting and training partner
If you want to be more successful than your competitor in this rapidly changing world, you need the best employees, managers and talents – we develop them!
LearnVision stands for professional trainings with the best practice competence tool kit as a basis for success, for process orientation with the ACTIV consulting concept, for customization with our extensive know-how and for more effectivelocal and global implementations with our exclusive 5-Level evaluation including benchmarks.
Our offer for you is individual, customized and internationally available for your situation, objectives and requirements – an added value for your strategy implementation!
Trends (incl. Globalization, Industry 4.0, Nanotechnology) are changing the world – everything is just a click away. Also LearnVision is just a click away for you. We are looking forward to your contact.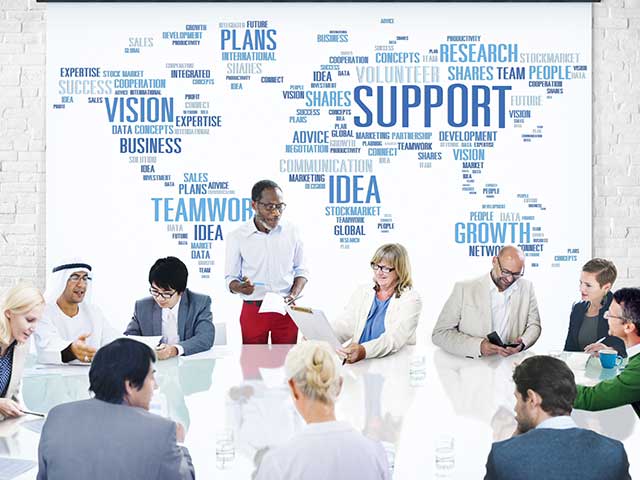 projects for your success
What makes us special?
You are in our focus – if you become more successful, we are satisfied!
certainly a target oriented learning
Design of a success-critical learning path, success-relevant learning content and efficient learning methodology per target group (blended, classroom or / and virtual)
4-step customization process to adapt to your strategy, learning culture and training history, locally and internationally
Training designers develop your training
objective evidence of your investments
Exclusive know-how from Success Analytics (Global Leaders in EvaluationTM)
Transparency of learning success through 5-Level measurement for effective quality management
Exclusive methods and processes, incl. Isolation of training effects to objectively prove success
optimal learning transfer
Research-based learning transfer matrix (optimal learning process and role and tasks of all learning participants) as a basis for sustainable learning
Measurable on 5-Levels to analyse and optimize the learning process to achieve the objectives faster and better
Success factors for sustainability
Proven methodology, adapting to your learning culture and requirements
effective and efficient
Know-how from the world leader with over 5,000 projects for effective implementation in your company
Linking business and training for optimal results
Holistic concepts for individual seminars and / or multi-level seminar concepts, depending on the situation and objectives
Quality management and central control of trainings, local / worldwide
using synergies
Worldwide available
Over 300 experienced business trainers in your region / country / industry
Over 25 years experiences in over 45 countries
Central control of your projects
for cost-efficient implementations
Know-how transfer to you
Trainer qualification process by master trainers to ensure the qualitative implementation
Education of basic trainer skills and customized program skills for your trainers
Team / Partner
Your LearnVision solution team will support you with: consultants, evaluation experts, project managers, HR developers, e-learning specialists, and ROI-certified trainers from your industry.
Everyone brings in the know-how and the experience to get motivated for your success.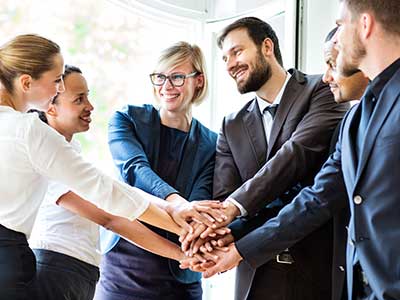 The Management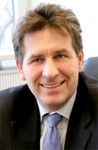 Frank Schirmer, Dipl. Wirt.-Ing., is a certified trainer and consultant for leadership development, team development, sales, service and quality management. His experiences are based on successful projects, from individual seminar to global strategy implementation for 6,000 executives with 20 trainers. He has been advising Fortune 500 companies for more than 25 years as an expert in designing and implementing trainings and evaluation. Mr. Schirmer is the author of the book "Return on Investment in der Personalentwicklung " and of various publications in "managerSeminare" and "Wirtschaft und Weiterbildung ". He is internationally recognized as an expert in the measurement of high-impact concepts.
LearnVision works successfully with partners and trainers from your industry and your country. We are happy to introduce your personal contact person! We look forward to hearing from you →
To contact a person in your country, click here.
Other partners for your success who are available to you as needed:
VCT-Academy (Virtual Classroom Training)
Training academy specializing in e-learning and virtual implementation, offering many soft skills trainings. We are happy to introduce you to the highlight success factors of a training implementation virtually or in a learning mix.
Success Analytics

The Success Analytics as Global Leaders in EvaluationTM, provides its global know-how in the field of measurements and benchmark exclusively for LearnVision. ACTIV Consulting integrates many exclusive tools.
Career
You want to change and are looking for a new challenge in the field of international consulting and training? At LearnVision?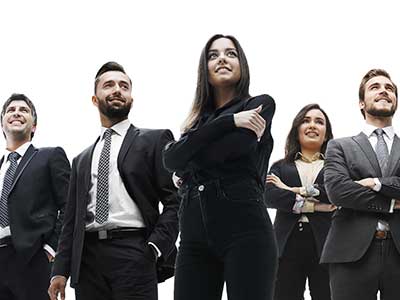 INTERNATIONAL CONSULTANT/TRAINER (m/f), worldwide
We are looking for dedicated, multilingualtrainers to conduct seminars, workshops and coaching in the areas of leadership, sales and service. Required qualifications are a long professional business experience and at least 500 training days.
HUMAN RESOURCE DEVELOPER (m/f), USA and Asia
We are looking for dedicated, multilingualhuman resources developers with hands-on training experience. Their range of tasks includes the full process of training development – from the market analysis of the latest topics, the conception of trainings to the customization or new development of training documents.
All LearnVision trainers and employees receive exclusive development opportunities. We look forward to your meaningful application by e-mail at: HR@LearnVision.net